Chesterfield County Jail address:
6900 Mimms Drive, Chesterfield, VA 23832
Jail Ph: (804) 748-1476
Visit Web: Chesterfield County Sheriff
---
 Bail Bondsman Chesterfield VA
If you want to bail someone out of Chesterfield County Jail using Bulldog Bail Bondsman, then you've come to the right place. We regularly provide bail bonds for inmates incarcerated at Chesterfield County Jail.  We simply want to make sure that the bail bonds process is fast, easy, and hassle free for you. When a family member or a close friend has been put in jail we understand the choice isn't easy.  At  Bulldog Bail Bondsman we have an excellent customer service team to handle all your needs. Whether you are just looking to ask a few questions or you actually want to start the bail bonding process. We've got you covered.
---
Bail Bondsman Chesterfield County Jail: for 24/7 Bail bonding service….
Enjoy the Convenience Bulldog Bail Bonding Provides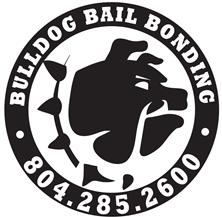 Here at Bulldog Bail Bondsman, we understand that every bail bond situation has its own unique circumstances. This is why we provide a variety of bail bond services for our customers. We pride ourselves in offering a wide array of bail bond services in order to fit our clients' needs as conveniently as possible.
---
Visitation hours are from 8:30 - 11 a.m. and 5:30 - 8 p.m., Monday through Thursday. Inmates are allowed one non-contact 30-minute visit per week by no more than 3 persons. Anyone under the age of 18 must be in the company of an adult and parents are responsible for the supervision of children. Photo identification with Social Security Number and/or date of birth is required and expiration dates on all forms of identification must be current. All visitors 16 years or older must show a proper photo identification card such as a drivers license, military ID or school ID. Appropriate attire is required during visits.
Attorney, clergy and professional visits are allowed and are not counted against an inmate's regular visitation limits. However, space for such visits is limited and are dealt with on a first come, first served basis. Such visits are only allowed during normal weekday business hours unless prior authorization from jail administration is received.
The following items are not allowed on the jail compound: weapons of any type, cameras, recorders, pagers, cellular phones, tobacco products, lighters, purses, handbags, bags of any type, baby carriers or strollers, food and/or beverages and briefcases, unless authorized by a deputy.
Special visits for out of town visitors may be coordinated through the jail front office. The visitors must present valid picture identification and must live more than 100 miles away. Call for your local bail bonds Chesterfield VA.

For more information contact Chesterfield at 804-748-1476.